Patient Apparel
Rental and Laundry Services
At Bay Towel we understand that each health care provider is different. That is why we customize our services to meet your specific needs. Our customized service programs allow you to design a plan that is exactly right for your facility. You focus on the patient care and we will take care of the laundry.
Where We Service
We provide linen rental services, uniform rental services, and commercial laundry services in Green Bay, Madison, Milwaukee, Eau Claire, Wausau and throughout Wisconsin.
Benefits of Partnering with Bay Towel for your Patient Apparel Services
High-quality linens that meet patients' comfort expectations.
Bay Towel is accredited by the Healthcare Linen Accreditation Council, HLAC, and follows the highest healthcare linen processing standards in the industry. Visit https://www.hlacnet.org/ to learn more about HLAC Accreditation.
Safely processing healthcare linens with the only EPA registered disinfectant obtaining a 5-log organism kill.
Monthly third party wash floor tests to ensure quality standards are being met.
Worry-free inventory management, scrub uniforms, and lab coats are electronically tracked to ensure your staff always has uniforms and a clean professional appearance.
Redundancy. Taking care of patients needs will never be disrupted by your linen service. Bay Towel has a full disaster prevention/response and recover plans in place.
Service relationships that are responsive and adaptive to your facility's changing needs.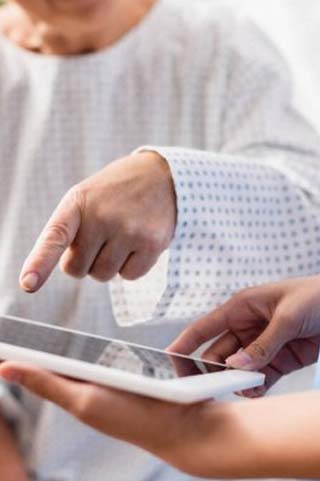 IMAGE
SKU
PRODUCT DESCRIPTION
PATIENT GOWNS NO SNAPS
1133

PATIENT GOWN BLUE STAR TIE

TEEN SIZE

PERFECT FOR SMALLER ADULTS AND TEENS

1134

PATIENT GOWN BLUE SQUARE TIE XL

STANDARD SIZE

1164

PATIENT GOWN CLASSIC BLUE-LINES

STANDARD SIZE

1145

3XL PATIENT GOWN PURPLE SPONGE TIE

1132
PATIENT GOWN PEDS TIGER TIE
PATIENT GOWNS IV SNAP
1154

IV GOWN TEAL TEEN

PERFECT FOR SMALLER ADULTS AND TEENS

1141

IV GOWN GREEN SQUARE SNAP

STANDARD SIZE

FADE RESISTANT

1165

IV GOWN CLASSIC GREEN SNAPS-LINES

STANDARD SIZE

1143
3XL IV GOWN GREY COSMO SNAP
1144

IV GOWN ROYAL BLUE DOT SNAP

SIZE 10XL

1161
IV GOWN PEDS PANDA SNAP
SPECIALTY PATIENT APPAREL
1163
MITTEN CUFF BABY T-SHIRT
1140
BABY BUNTIN
1089

MOTHERS GOWN SNAP

BREASTFEEDING GOWN

1180
PEWTER TIE EXAM CAPE
1090
MAMMOGRAPHY BLOSSOM CAPE SNAP

PTSHMD

PTSHLG

PTSHXL

PTS2XL

PTS3XL

PATIENT SHORTS COLOR CODED BY SIZE

MEDIUM GREEN

LARGE YELLOW

XL RED

2XL BLUE

3XL ORANGE

170025JG

PAJAMA BOTTOMS

BARCODED WEARER ASSIGNED

SIZES AVAILABLE S-3XL

1085
WAFFLE ROBE
1093

PATIENT ROBE

ONE SIZE

1000
RE-USABLE LEVEL 2 ISOLATION GOWN

1086

BLOCKADE REUSABEL SURGICAL GOWN, 1-PLY, CEIL BLUE ANGELSTAT BACK, TIES AT NECK AND BACK SIZE XL