/

Lodging and Hospitality
Linens, Uniforms and Cleaning Solutions for Hotels, Resorts and Lodging Facilities
Whether you run a Four-Star Hotel or a College Boarding House, Bay Towel is here to support you to not have to worry about the laundry on a daily basis.
You want your guest experience to be the best quality, every time. That's key to the success of your business. We know that and want to support you with the best quality bath and hand towels, washcloths, bathmats, flat and fitted sheets, pillowcases, and robes.
We will work with you to set up your inventory and which may be cyclical, depending on the time of year, and then service your establishment on a weekly basis, so you never run out of linen. And if you run a day spa and are sick of needing to do the laundry every day, then why not put that task in our hands so you do what you do best, tend to your guests. We'll support you with the rest.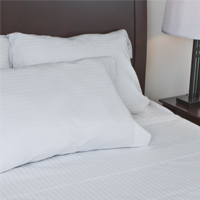 Room Linens
Standard bed and terry linens
Premium bed and terry linens
Luxury bed and terry linens
Microcheck bed linens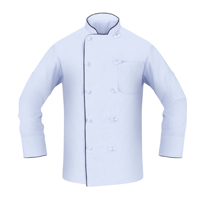 Staff Uniforms
Desk staff
Housekeeping
Chef coats and pants
Server shirts and aprons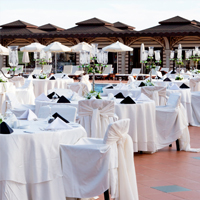 Table Linens and Napkins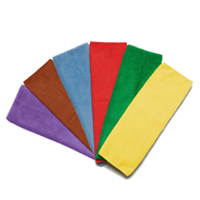 Facility Services
Walk-off and anti-fatigue mats
Microfiber cleaning towels
Microfiber mops
Restroom supplies
We Supply You With Linen and Towel Services
Our bed linen is top quality so your guests will feel like royalty. We provide high-quality thread count flat and fitted sheets, as well as pillowcases. Everything is laundered to the highest quality standards and ready for use by your service staff.
Your bathrooms want to look fresh, clean, and laundered. When your team rolls the towels, or folds them, just as you want, they want to know that the towels are clean, sanitized, and smelling that way.
At Bay Towel we service your linen and towels as if they were our own.
We want your guests to experience that feeling you get when you step into a Four Star Hotel and you just know the service you will receive. And we want you to know that that's the same service we will provide you with at Bay Towel.
And to top off your guests' experience, we can supply you with the plushest robes to make them remember their stay, forever.
Don't forget we also supply table linens too. We've got you covered in all areas.
Lodging and Hospitality
Hotels, and lodging facilities that partner with Bay Towel benefit from years of experience serving the hospitality industry. We understand the challenges that face hospitality service professionals in today's economy. The pressure to balance quality and cost has never been higher.
At Bay Towel, we have a proven track record of providing high-quality products with excellent customer service while also helping to control laundry expenses. Our customized service programs allow you to design a plan that is exactly right for your hospitality facility.
Our partnerships result in:
Onsite efficiency of linen deliveries and detailed worry-free inventory management
A highly professional and clean environment for guests and staff