/

Food Manufacturing and Pharmaceutical
Food Manufacturing
At Bay Towel we want to partner with you to ensure your compliance is made easier. Food manufacturing or processing plants must comply with Federal Regulations including Part 110 Current Good Manufacturing Practice in Manufacturing Packing or Holding Human Food. Complying with this and other Federal Laws ensures the continuation of your business and your ability to supply food to the United States and beyond.
We can provide hygienically cleaned uniforms for your staff and everything it takes to ensure pristine clean work areas. Bay Towel can support you in each of those areas, simply and easily, due to our experience working with food processing plants such as yours.
Bay Towel is a Health Care Linen Accredited (HCLA) laundry, and we adhere to their strict guidelines.
We use EPA approved cleaners that are certified to obtain a 5 log kill claim and kill these organisms: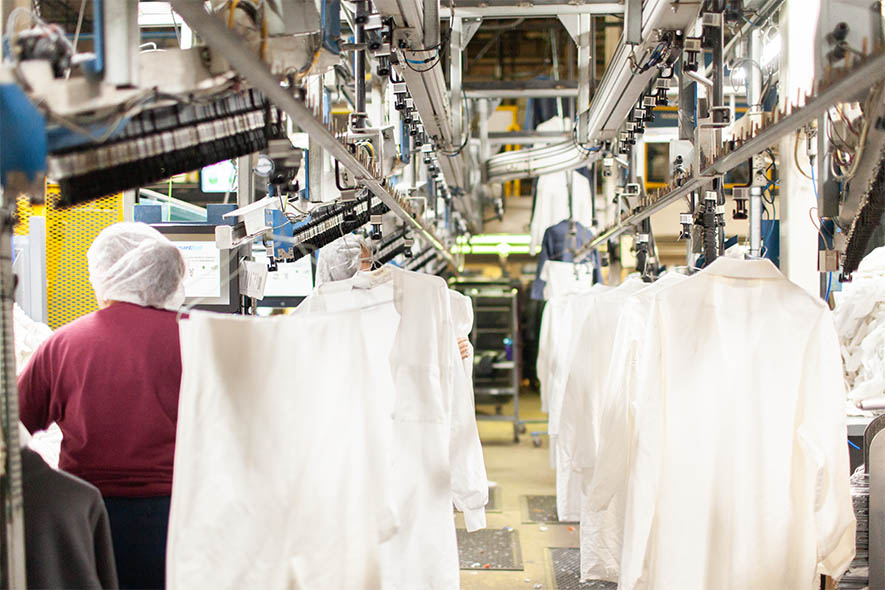 Acinetobacter baumannii (ATCC 19606)
Escherichia coli 0157:H7 (ATCC 43895)
Klebsiella pneumoniae (ATCC 4352)
Listeria monocytogenes (ATCC 49594)
Methicillin-resistant Staphylococcus aureus (MRSA) (ATCC 33592)
Methicillin-resistant Staphylococcus aureus (CA-MRSA) (ATCC BAA-1556)
Pseudomonas aeruginosa (ATCC 15442)
Salmonella enterica (ATCC 10708)
Staphylococcus aureus (ATCC 6538)
HIV-1 Virus*
We have third-party audits of our HACCP plan, personal hygiene plan, pest control program, and MSDS for chemicals. All finished garments are covered and contained to avoid cross-contamination during transport.
We want you to pass any hygiene audits. It is our aim to help with that as much as possible.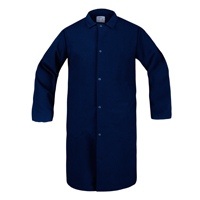 Manufacturing Coats
Pocketless frocks
Colored butcher coats
Cuffed lab coats
Lapel coats and smocks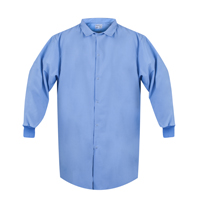 Specialized Uniforms
Long body work shirts
Pocketless snap-front shirts
Button-free polo shirts
Sweatshirts and fleece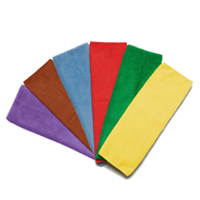 Sanitation
Walk-off and anti-fatigue mats
Microfiber cleaning towels
Microfiber mops
Restroom supplies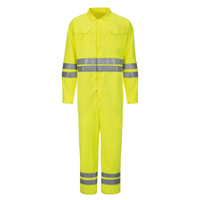 Maintenance and Transportation
Flame-resistant apparel
Hi-visibility apparel
Shop coats and coveralls
Jackets and vests
In order for your manufacturing plant to stay operational, you must pass strict third-party inspections where hygiene and cleanliness are key factors.
We want to support you with that. Trusting Bay Towel to supply your linen, you know you are working with a partner who understands your needs.